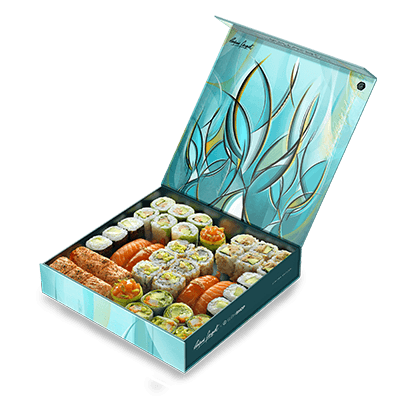 AED 195,00
42 pièces
Composition:
6 Yellowtail Ponzu Roll
6 Chicken Curry Spring
2 Teriyaki Salmon Tulip
2 Teriyaki Salmon Sushi
2 Salmon Sushi
6 Avocado and Cheese Maki
6 Cooked Tuna Avocado Rolls
6 Salmon Aburi Roll
6 Salmon Avocado Spring Rolls
Sushi Shop and Romain Froquet are partnering to plant 2,500 trees. With the Tree Box, you will help transform an abandoned piece of land into a lush ecosystem. 22 species of trees will be planted, including fruit trees that strongly encourage biodiversity.
Additifs :